Reconstructions in Munich – Restoring form and function
After tumours, accidents or congenital malformations
Reconstructive surgery is necessary to restore the function and shape of the body. This can be the case after an accident, a cancer operation or in the case of congenital malformations.
Plastic reconstructive surgeons correct skin and soft tissues as well as peripheral nerves, among other things. To do this, tissue must sometimes be removed from one part of the body and allowed to heal in another part of the body, e.g. by connecting its blood vessels through microsurgery. These methods can heal many problematic wounds or skin defects after accidents or cancer operations.
The field of application also includes the removal of benign and malignant skin tumours and breast reconstruction after breast cancer surgery.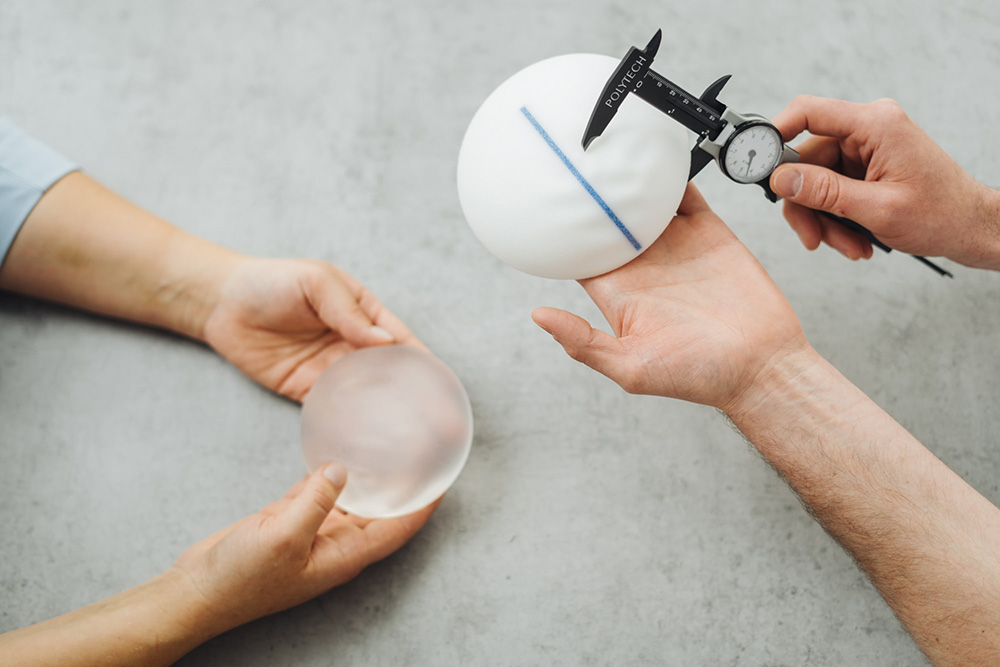 Reconstruction after breast cancer
Breast reconstruction
After breast cancer surgery, where all or part of the breast has been removed, women often wish to have their breast restored. There are several possibilities here and each case must be decided individually. The most important thing is to take into account the patient's wishes and the respective anatomy. Precise planning and weighing up all the advantages and disadvantages is particularly important here. In principle, breast reconstruction can be carried out with foreign material (implants) or autologous tissue. We will be happy to advise you on this at our practice.
Treating benign and malignant skin tumours
Restoration of the skin surface
Tumours on the skin often affect highly visible areas of skin such as the face. Depending on the tumour, it may be necessary to remove it surgically and have it finely examined. If large areas of skin are affected, simple skin closure is often not possible, meaning the resulting skin defects have to be closed by more complex tissue displacements (flap grafts) or skin transplants. The aim of the procedure is to restore the skin surface with as few scars and as inconspicuously as possible. This is also used for the removal of soft tissue tumours such as lipomas or troublesome sebaceous cysts.
Injuries can also leave scars that are particularly prominent on the face. An essential task of the plastic surgeon is the correction of such scars. There are various options available to us for this.