Reconstructions in Munich – Restoring form and function
After tumours, accidents or congenital malformations
Reconstructive surgery is necessary to restore the function and shape of the body. This can be the case after an accident, a cancer operation or in the case of congenital malformations.
Plastic reconstructive surgeons correct skin and soft tissues as well as peripheral nerves, among other things. To do this, tissue must sometimes be removed from one part of the body and allowed to heal in another part of the body, e.g. by connecting its blood vessels through microsurgery. These methods can heal many problematic wounds or skin defects after accidents or cancer operations.
The field of application also includes the removal of benign and malignant skin tumours and breast reconstruction after breast cancer surgery.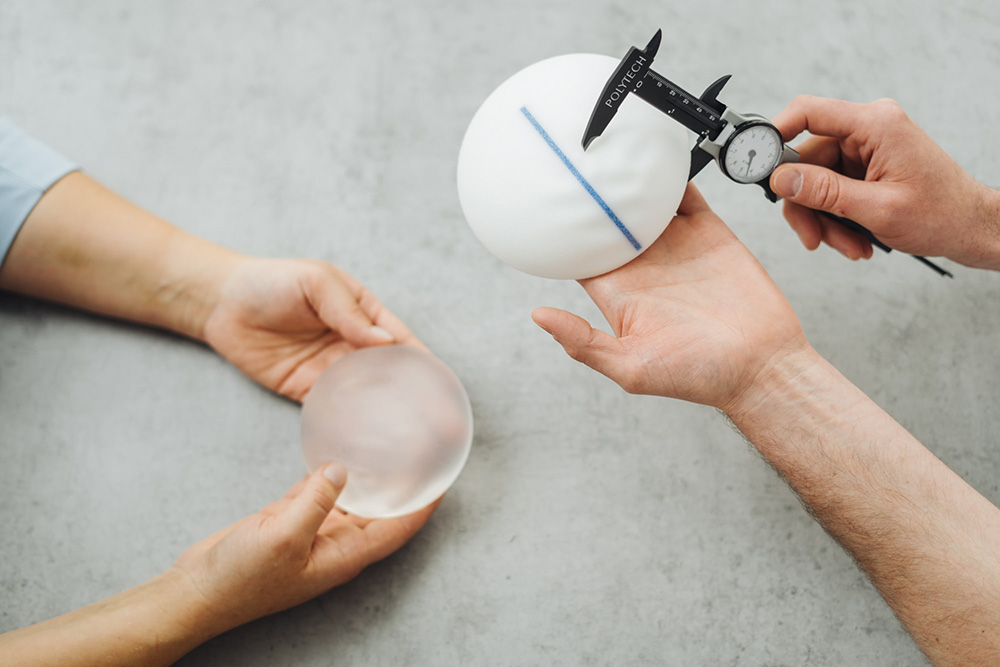 Reconstruction after breast cancer
Breast reconstruction
After breast cancer surgery, where all or part of the breast has been removed, women often wish to have their breast restored. There are several possibilities here and each case must be decided individually. The most important thing is to take into account the patient's wishes and the respective anatomy. Precise planning and weighing up all the advantages and disadvantages is particularly important h